Posted: September 8, 2019
Information
Class Placements & Monday arrival
We are anticipating moving grade 1-5 students into their permanent classes early this week. On Monday, please meet as we did last week, at the appropriate cone outside in the courtyard behind the school. When students have been assigned to their classes, they will come home with a notice indicating their placements and where they should be lining up for the balance of the year. With our school as full as it is (that's all-the-way full), we will not be able to make changes to class compositions and organizations once we have moved, and so we are taking care to be sure that our placements will offer students the most productive learning environments possible. Kindergarten students may be advised of final placements a bit later as we work our way through the gradual entry process and get to know those children.
When you talk with your child about class placement, please remember that teachers and support staff devote considerable time and effort to placing students in a way that maximizes learning, provides support, encourages inclusion, and promotes the well-being of the students. We often agonize over placements, spending hours comparing notes, hearing from parents, trying different theoretical combinations of students and teachers. At the end of it all, it is important to remember that when a child can start a classroom experience with a positive, growth-oriented mindset, a positive experience is generally the result.
Combined-grade classes
This time of year often presents worries about students' placement in combined-grade classes. It is important to remember that today's approaches in education have changed dramatically since we adults were in school. All classes, whether combined-grade or not, contain students whose current achievement may be two or more grade levels above or below that of the class. Students learn together at the level appropriate for each of them, whether in a straight- or combined-grade class. The days of teachers 'turning their backs' on half the class to teach only one grade group at a time are gone. Combined-grade classes also offer kids with the opportunity to make school friends in other grades – a valuable thing – and encourages intergenerational play and connection.
A brief introduction – Mr. Oliver
Well, I'm not really all that comfortable talking about myself, but I do want to offer a bit of an introduction. I am excited to be starting as principal at Richard Bulpitt Elementary. I started my work in education as a teacher at New Westminster Secondary (in fact I worked with at least one of you parents there) in 1994, and spent 12 years there teaching English & journalism, math, computers, philosophy and even being the librarian for a block. In 2006 I came to Langley as vice principal at Langley Fine Arts School, and subsequently worked as vice principal at R.E. Mountain Secondary (where I worked with a different some of you) for 4 years before returning to Fine Arts for another 3.5 years. Before coming to RBE, I spent 4.5 years as principal at West Langley Elementary in Walnut Grove. I have loved working with and learning from younger students as my career has progressed. They have reminded me how valuable wide-eyed wonder is as a learning and teaching tool, and in promoting personal wellness.
I am a strong proponent of outdoor and authentic learning experiences for children, and believe that we all benefit from developing a strong connection to our place, be it the school we attend, the neighbourhood we live in, the wider town or region, or the country. Knowing the history, connecting with the nature, walking the streets all inspire us to make our home better than it was, and thus the lives of everyone around us better too. Speaking of walking the streets, I have been known to walk about (everywhere) with a bit of a scowl (my mother says that's been the case since I was a toddler), as I tend to be thinking about my next task, challenge or interesting puzzle to solve as I travel. One of my own goals is to become more mindful of the space I am moving through – experiencing it more fully – and so hopefully the frown will fade with time and practice. In the meanwhile, don't hesitate to tell me to smile as I go 'stomping' along.
I have two children of my own: 17 year-old Kieran is a grade 12 student in Surrey, and 15 year-old Katie is in grade 10. Both of my kids are active athletes, and (mostly) keen learners, though Katie's path is unconventional due to the fact that she lives with Down Syndrome. My wife is a teacher in the Coquitlam School District, and so I live my professional and personal lives immersed in the education systems and cultures of three very different school districts. This has been a rich learning experience for me, if sometimes confusing, and has allowed me to gain insight into what is happening in schools around the Lower Mainland. Outside of school, I coach soccer for Kieran's team, and for Special Olympics swimming (if you have a child who might qualify to compete and want to talk about Special O, make sure to call) for Katie and her teammates. When I have some free time, I'm an avid reader, aspiring photographer and keen fly angler. Even when I don't feel I have time, I make time to run or ride my bike – I'm happiest when I'm outside breathing fresh air and exercising.
I absolutely love working with kids, and am looking forward to getting to know each of my new Bulldog family, though I know it will take time. Thanks to all of you who have popped in to welcome me, or have sent messages and greetings. It is great to be part of the RBE community and I'm looking forward to working with you all.
Wet Coast Recess
I have heard it said that there is no bad weather, only bad clothing choices. That certainly holds true for us at RBE, where we will practice the Wet Coast Recess. Unless the weather is truly horrific, we will go outside to play at recess and lunch. Please make sure your children are dressed for the weather: rain coats & boots, toques and mitts, and occasionally sunscreen and hats, are all necessary for students to participate, and participate they will. It is also advisable (especially for younger students) to send a change of clothes, just in case they fall victim to a slippery mud puddle.
Parking Lot Safety
Our parking lot is quite the busy place. If you drive your child to school, please remember that the side/front driveway is not a parking area. Cars should pull all the way forward (regardless of which classroom door is your child's), students should exit the vehicle with their backpacks, and the car should be moved on immediately. If you want to stay with your child until the classroom doors open, please park the car a block away and walk the rest of the way. Congestion in the driveways creates unsafe conditions several ways: emergency vehicles are blocked from accessing the property, students walking to school have trouble crossing safely even with adult guidance, and frayed tempers for drivers waiting to leave can result in unsafe driving. The best way to get to school is human-powered; it saves young lungs and the planet from pollution, it keeps the roads safer, and it gets the students' blood pumping which results in better learning. Finally, please note that the staff parking lot cannot even hold all of our staff vehicles most days, and so we ask that it be left for teachers and other staff to be able to get to work.
PAC News
Follow us
on Facebook
for updates & opportunities to volunteer:
Upcoming events
First PAC Meeting of the year
Monday, September 16 @ 7pm. Childcare will be provided – Join us!
Agenda:
* Hear from the Principal – Mr Oliver
* Meet the 2019/2020 PAC Executive
* Cobs Fundraising presentation
* Treasurer Report
* September planning
* Term planning
* Fundraising Plan
* Projects Review
For more and to let us know if you are planning to attend
click here
.
Wednesday, September 18 530-7pm
Please join us for our PAC Welcome Back BBQ sponsored by Dan Friesen Real Estate.
Find us at the front of the school as you arrive to Meet the Teacher.
For more and to let us know if you are planning to attend
click here
.
BE A COBS "DOUGHRAISER"
Every time you shop at Cobs Bread in Walnut Grove let them know you want to donate to RBE! Make sure you tell them before you make your purchase. 5% of your purchase will come back to our school!
Quotes of the week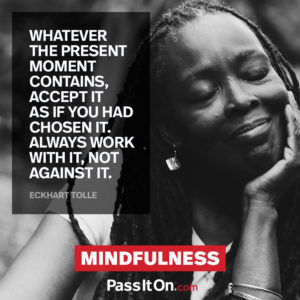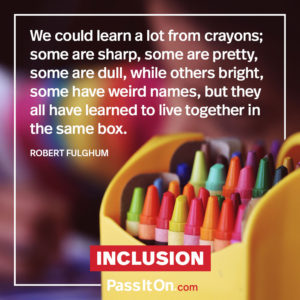 Something to read (or watch)
The Calendar
Monday
 Welcome Back Assembly – 11:00
Tuesday
Wednesday
Thursday
Friday
Last day of kindergarten gradual entry
Beyond
September 16 – First full day for Kindergarten students, PAC Meeting
September 18 – Meet the Teacher/Community BBQ
September 20 – School Improvement Day – Students do not attend